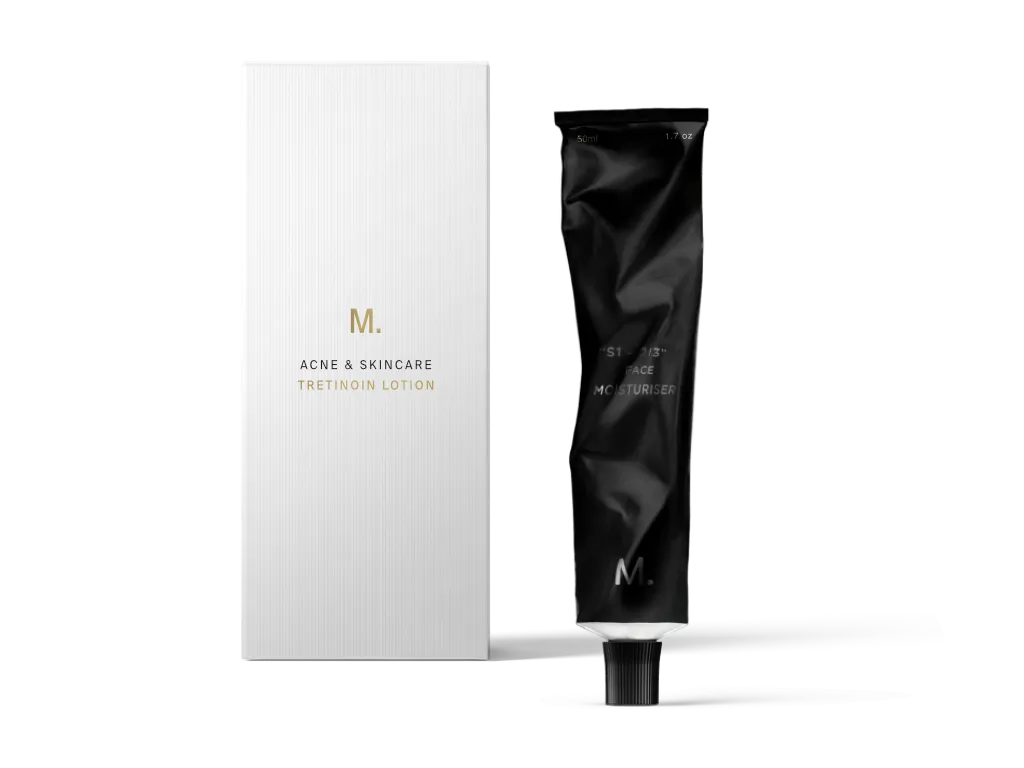 Anti-ageing kit
Our anti-ageing kit consists of tretinoin and our premium anti-wrinkle cream with SPF. The best skincare kit for men to treat acne and prevent wrinkles.
1 x Tretinoin 0,05% - 30 gr
1 x SPF30 SPF30 & PA30 - 30ml
Effectiveness
Decreases acne lesions by 92% and skin-ageing by 24%.
Size
FAQ
Read the FAQ for more information on how to use the Anti-Ageing kit, its efficacy, dosage instructions, and safety.
Anti-ageing kit reviews
Customers rate their experience with an average score of 5 out of 5.
Read about their Anti-ageing kit experience
Science
Increases collagen production and bocks harmfull uv-rays.
Dosage
See the guide for dosage information.
Results
Within 3-6 months.
Studies
If you buy something, you want to be sure that it works. Our collection of articles prove just that.

Alternative Products
Looking for something else? Then choose from our alternative treatments.